Chess Tournament

series in Budapest

for

IGM, IM, FM-norm

and

ELO-rating

"FIRST SATURDAY"

Organizer: Nagy, László

---

Office postal address: 1101 H-Budapest,

Hungária krt. 5-7. XI. ép. I. em. 7.

Mobile phone from abroad:(36)-30-230-19-14

Phone/fax: (36-1)-263-28-59

E-mail: firstsat@hu.inter.net

people visited this page since 11th of March 2001

Get your free website counter at

Please, send your name and e-mail for First Saturday newsletter:

Name:

Email: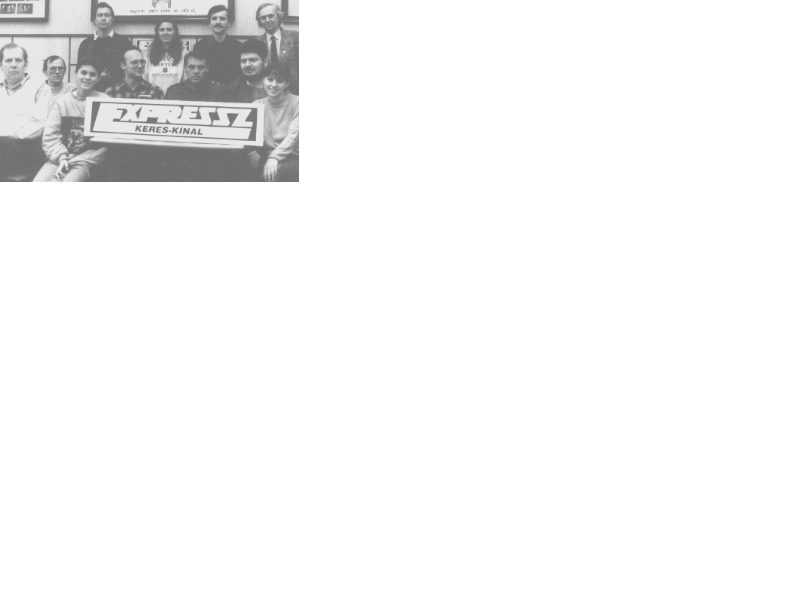 April '93 Express (is a Hungarian advertisement newspaper published every day in 70.000 copies) First Saturday GM tournament photo with the youngest ever GM Peter Leko (achieved GM norm then) on the left of the headline and WGM Zsofi Polgar on the right of it. Left from Zsofi Polgar sitting the organizer.
---

Daily refreshed info about ongoing FIRST SATURDAY events on www.firstsaturday.hu

23rd Budapest Spring Festival 9 rounds Swiss Open, 16th - 24th of March 2007, tournament programme

Play chess at www.letsplaychess.com /A new chess website of Mr.Tryfos Gavriel/

We cooperate with Mr.PAGONY, Lajos, the author of the CRITICAL CHESS website
Rapid 7 rounds /20-20 min/ Swiss-system tournaments one day before the FS events, called "Friday at 3" in Budapest every month
BEOCHESS our advertisement partner in Switzerland (Mr Robert Spörri's Swiss Chess Tour)
"TERRA AJEDREZ" by Net 64, the best site in Spanish language, I recommend it!
"FOX AUTORENT" Ltd. - Best car rental in Budapest, click here!
Our advertisement partner is the CHESS-PRESS chess shop /Hungary/

Last modified: 4th of Jauary 2007
B u d a p e s t